Social Media Marketing in India
Social Media Marketing Company in India | Social Media Marketing Company in Lucknow
Social Media Marketing in Lucknow - Social Media Optimization in Lucknow
Social Media Marketing - Social Media Optimization Services
Build Your Follower Base
Keep Them Engaged
Develop Rich Content
Track It All To Results
Social Media Strategy
Social Listening
Real-Time Monitoring
Community Management
Social Contest Development & Deployment
Content Development & Distribution
Measurement & Refinement
Social Media website allow users to post articles, website links, photos, videos, reviews etc. to share with the world and interact with each other in turn building an online community that is powerful because it is driven by the people and built on trust and common interest.
Social Media Marketing is increasing becoming important tool that every business can use to advertise their business and; if implemented with traditional marketing help towards success and growth for your business.

Social media marketing can enable your business to grow and expand your customers list. In Facebook, Google Plus, Linkendin, they are known as fans, in Twitter they are called followers. No matter what they are called, the more the better for your business.
One of the main benefits of Social Media Marketing is the easiest to recognize: Social Media is an excellent way to introduce people to a brand. Despite the Field of Dreams notion some business owners have that "if you build it, they will come," if people are unaware of a business or a website's existence, they can't shop there.
Social Media Marketing seeks to develop and integrate marketing concepts with other approaches to influence behaviours that benefit individuals and communities for the greater social good. Social Marketing campaign is one of the reliable marketing in this online marketing. As per the branding for business, Social media branding is the best choice this is very beneficial onine marketing or social media marketing. We are the one of the best Social Media Promotion Company in India too. We gives you and your company new links through Social Media Promotion Service. In Social Media Marketing we need best social media Design so we have Social Media Designer according to the project requirement.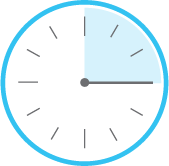 Monday - Saturdays 10:00 AM - 06:00 PM
Sundays Holiday
Note: feel free to Contact Us: +91 9044110077