Internship/ Training in Awadh.Com
If you are ready to do business
on internet then

you need a good website for your Business
INTERNSHIPS / TRAINING OPPORTUNITIES WITH Awadh.Com FOR WOMEN
Awadh.Com's welcomes female graduates/post-graduate students to our Internships / Training opportunities as a way to gain experience in digital publishing/media and figure out if it is the right career for them, while bringing us fresh ideas and their skills. We offer internships in the areas of writing & communication, web design, social media and digital media marketing, event management and business development.

It will be a relevant learning experience for female students interested in pursuing a career in these fields, besides a chance to build your portfolio. It is also a good opportunity for women on a career break, who are considering a new career in any form of media/publishing and Digital Marketing.
A letter of Internships / Training experience will be provided to interns who successfully complete a 2-month program.


TIME & SCHEDULES
This Internships / Training will require you to spend about 20 hours every week, working with us on areas such as developing content on the site and supporting the Clients's Website via social media. It could also involve some administrative and other routine tasks that are part of running a publishing platform.
You will need to be available for full day, during week days, in order to be able to work closely with the core team.
If you are interested, fill in the application form or call Us: Contact at: +91-9793322000, 9044110077
(Please do not fill the form unless you have carefully read through all the information above).
Fill the form for INTERNSHIPS / TRAINING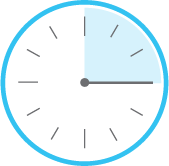 Monday - Saturdays 10:00 AM - 06:00 PM
Sundays Holiday
Note: feel free to Contact Us: +91 9044110077