Pay Per Click Advertising
Pay per click (PPC), also called cost per click, is an internet advertising model used to direct traffic to websites, in which advertisers pay the website owner when the ad is clicked.
PPC stands for pay-per-click, a model of internet marketing in which advertisers pay a fee each time one of their ads is clicked. Essentially, it's a way of buying visits to your site, rather than attempting to "earn" those visits organically. Search engine advertising is one of the most popular forms of PPC.
When you are on first page , your visitor traffic will increase. It may give you large number of clients. It will make you the Brand. With PPC advertising, you can tailor your budget based on your sales goals and how aggressive you would like to be. This keeps you from wandering over budget or getting in over your head.

We make sure your PPC campaign stays as effective and efficient as possible by tracking keyword and phrase successes (and failures), which ads bring in the most traffic (and which are duds), conversion rates and more. By doing this, you can be sure that your PPC ads are operating at maximum levels, especially since we can make any necessary changes immediately. Compare this to other forms of online advertising, where results can take months to determine and changes can take weeks to implement.
Google AdWords is by many measures the most popular paid search platform used by search marketers, followed by Bing Ads, which also serves a significant portion of ads on Yahoo.
Beyond that, there are a number of "2nd tier PPC platforms" as well as PPC advertising options on the major social networks.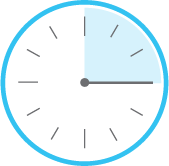 Monday - Saturdays 10:00 AM - 06:00 PM
Sundays Holiday
Note: feel free to Contact Us: +91 9044110077