SMS Integration by Digital Company in India.
Take advantage of a range of feature-rich products and SMS services that simplify business communications via SMS, fax and pagers.
SMS Integration Services by Digital Company in India.
SMS service and is designed to improve the productivity and mobility of your business.
The SMS integration in MCS however breaks through this constraint enabling users to access their mail message through SMS and send mail messages using their SMS service. This approach therefore offers a lower cost, faster, easier way to extend the enterprise email network to include the mobile phones, with immediate benefit to productivity and responsiveness of an enterprise.
Receive SMS alerts for important email messages. Users can configure alerts to be sent to their mobile phones, based on mail filter rules, e.g. send an alert with a summary of the mail, whenever the user receives a mail form.
Send email message using SMS. While travelling, if a user does not have access to a PC to access the email client, he could send a small email using the SMS as a carrier.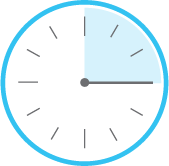 Monday - Saturdays 10:00 AM - 06:00 PM
Sundays Holiday
Note: feel free to Contact Us: +91 9044110077