Online Reputation Management company in India
Increase positive perceptions of brand by creating opportunities to listen to and engage with consumers by Online Reputation Management
We often focus on reputation management for businesses or job seekers, but the fact is that online reputation management is for everyone, always.
If your online reputation needs some work, don't worry. You're not alone. Plenty of people have black marks on their online reputation, whether they are questionable photos or embarrassing run ins with the law. It's not the end of the world, but if you have a problem, you do need to take steps to lessen the impact of a negative online reputation.
Working on building a positive online reputation is a great way to show your true colors online and offer a more flattering angle on your online persona. It's also the best defense against any negative online reputation issues you may have, as the good entries you work to create may outrank bad ones. The more positive entries you have to support your good name, the better. Even before your online reputation becomes a problem, you can take proactive steps to positively influence your online reputation.
No one wants to worry about online reputation management until there's a problem. But it's always easier to lay a strong foundation than it is to fix major structural problems.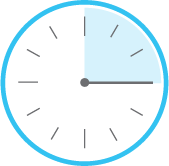 Monday - Saturdays 10:00 AM - 06:00 PM
Sundays Holiday
Note: feel free to Contact Us: +91 9044110077