Responsive Website Designing
The
Mobile Website

Services for Smartphones or feature phones, through a Mobile devices
Mobile Website Designing in Lucknow, Responsive Website Designing in Lucknow, India.
We Design Responsive Website, Responsive Web Designing (often abbreviated to RWD) is a Mobile Web Design approach aimed at crafting sites to provide an optimal viewing experience, easy reading and navigation with a minimum of resizing, panning, and scrolling across a wide range of devices, from desktop computer monitors to mobile phones.
Full Responsive Web Design adapting your layout to every screen. Check out the examples ope this website in different screen device From Mobile browsers to Notebooks and Tablets, users are visiting your sites from an increasing array of devices and browsers. Are your designs ready? Learn how to think beyond the desktop and craft beautiful designs that anticipate and respond to your users needs. Take a look at this website, smart and stylish responsive website and get inspiration for your next website.
Consumers are using an ever increasing variety of platforms to access services. Designing only for one type of device will leave some of your users with a frustrating experience. We design all of our websites and applications using the responsive web design approach. Awadh.Com has been using responsive web design since the term was coined by Ethan Marcotte back in 2010, so you can trust that our designs follow RWD best practices for usability as well as performance.
Mobile Design and Development Experts. We are Shopify design and development experts in Lucknow, India. We can build you an online store that reflects your brand perfectly. We have the skills to get your store up and running and the ability to customize any theme according to your business needs. Awadh.Com is a Mobile Website Design Company in India offering quality Mobile Web Page Design and Responsive Web Design services at affordable prices.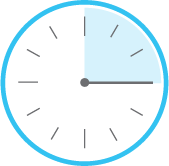 Monday - Saturdays 10:00 AM - 06:00 PM
Sundays Holiday
Note: feel free to Contact Us: +91 9044110077