Payment Gateway Services by Digital Company in India.
Payment Gateway, one simple interface for multiple payables processes. One solution that works with existing systems.
Start accepting credit and debit card payments on your website.
A payment gateway is an e-commerce application service provider service that authorizes credit card payments for e-businesses, online retailers, bricks and clicks, or traditional brick and mortar. It is the equivalent of a physical point of sale terminal located in most retail outlets.
We Offers to integrate a payment gateway, credit card transaction and online payment processing services for merchants from India. Payment Gateway superior functionality, perhaps it's our cutting-edge security. It could be our great support. Whatever the reason, CCAvenue is the preferred payment gateway for Dozens of shopping carts, with more integrating every day. We also have ready made CCAvenue integration API's for the shopping carts.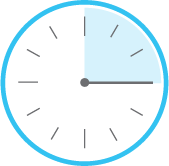 Monday - Saturdays 10:00 AM - 06:00 PM
Sundays Holiday
Note: feel free to Contact Us: +91 9044110077