Online Application Development by Digital Company in India.
Our Web Application development process begins with technical analysis of your project idea, and providing you with development options.
Online Application Development by Digital Company in India.
Awadh.Con company offering Online Application Development services in India, UK, Dubai, US, Middle East.
If you need a website designed quickly & don't want to spend much, then our low cost web designing services are just ideal for you!. We start with Zero Phase, which involves detailed breakdown of the requirements for tech feasibility user flow. We prepare a functional specification document which is central to the entire development process.
Web applications are well-liked because of the presence of internet browsers, and also the convenience of using a application as a shopper, typically known as a skinny shopper. the flexibility to update and maintain internet applications while not distributing and putting in software system on probably thousands of consumer computers may be a key reason for their quality, as is that the inherent support for cross-platform compatibility. Common internet applications embrace webmail, on-line retail sales, on-line auctions, wikis and lots of different functions.
We look at every project individually and based on your budget, needs and requirement can create the best product on the market or implement cost-effective solutions.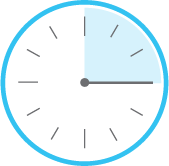 Monday - Saturdays 10:00 AM - 06:00 PM
Sundays Holiday
Note: feel free to Contact Us: +91 9044110077