Custom Web Designing in Lucknow
Web Design Company in India, provides Professional and Affordable Price Services for
custom website design

worldwide.
Custom Web Designing Services in India, Custom Web Design Company in India.
Custom Web Design is a "must" for those businesses who are interested in scaling up and presenting an authoritative image online. Here are a few reasons that explain the importance of going for a Customized Web design:
Being a Web Designer Group in Lucknow, India., We can market our services at very reasonable prices. If you want to obtain a stunning showroom for your product or service, we will find a unique design solution to implement the project.
Custom Web Design can present your company at its best. Have you ever thought how important it is to create the right image of the business? All you've got to reach out your customers is visual graphics. Hence you need to speak in a visual voice with them and establish a consistent image of your Company through your Website, business cards, letterheads, brochures, etc. All these business tools should be created in one style. Custom Web Design will help you to present your company's true image and help increase sales.
An Effective, Profitable Website is one that is designed, written, and programmed for your target audience web sites can only be designed by web experts.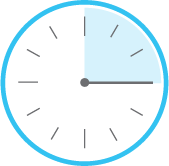 Monday - Saturdays 10:00 AM - 06:00 PM
Sundays Holiday
Note: feel free to Contact Us: +91 9044110077