CMS Website Development in Lucknow
Awadh.Com helps you manage your
content for each and every experience your customers enjoy

. Customize what content you want and the system will take care of how it's displayed.
CMS Website Development in India, CMS Web Development Company in India
There are many benefits to a Content Managed Solution and at Awadh.Com we attempt to understand your unique business requirements to ensure you get the most out of your Content Management System. With Non-Technical Editing, page templates for uniform designs and workflow, any staff member can become a web editor, Updating your Content Frequently to attract customers and users to your website.
Our Web Designer Group in Lucknow, India are specialized in the best-of-breed Content management Solutions to suit any business requirement, from a simple website with only a few dozen pages, to large corporate CMS Websites with tens of thousands of pages developed off dozens of page.
The Content Management System keeps files, text and media in a structured SQL database, allowing the same content to be rendered on different pages of your website, without having to replica the information multiple times.
An effective, profitable website is one that is designed, written, and programmed for your target audience web sites can only be designed by experts.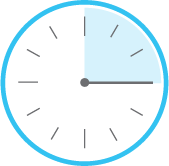 Monday - Saturdays 10:00 AM - 06:00 PM
Sundays Holiday
Note: feel free to Contact Us: +91 9044110077